Growth Engine
Customer Lifecycle Mapping.
Your best stream of untapped revenue:
Not only is it possible to retarget and sell to your current customers, but it's also faster, easier and more cost-effective than finding new ones.
Let's Map Your Customer Lifecycle.
Our 30-minute video consultation is 100% free. You'll meet with our Growth Strategist to explore your current strategy, and you'll walk away with a road map for success. Your takeaways include an actionable review of what you're doing now, what the future looks like and an understanding of Impulse Creative's capabilities.
We'll follow up with our view of the scale of the project, an initial scope and timeline and we can continue the discussion from there.
The Process
When you acquire a new customer, the first 100 days of that relationship are crucial. You can deliver an exceptional customer experience that continues to nurture them as you cross-sell, upsell and delight them into becoming loyal lifetime customers. Or, you can watch it wither until you're a complete stranger to your own customers.

By now, your buying cycle should be a fully developed lead machine, nurturing leads throughout the entire process of purchase consideration. But once your buyers have become customers, you need a new process to tap into their lifetime value.

How well do you have your customer lifecycle defined?

The Impulse Creative crew can help you to increase revenue by creating an intentional plan for the entire lifecycle of your customers.

We'll start by talking to your team about what happens after someone sends you a check. Then, we'll interview a cross-section of your customers and survey your larger customer base. With that information, we can help you to see the bigger picture of what your sales and marketing is missing, using real data.
We'll map out the entire journey of your current customers so your business can begin to understand exactly how you're serving and retaining your most valuable asset. Then, we'll present a plan to enhance your customer's experience with targeted customer marketing.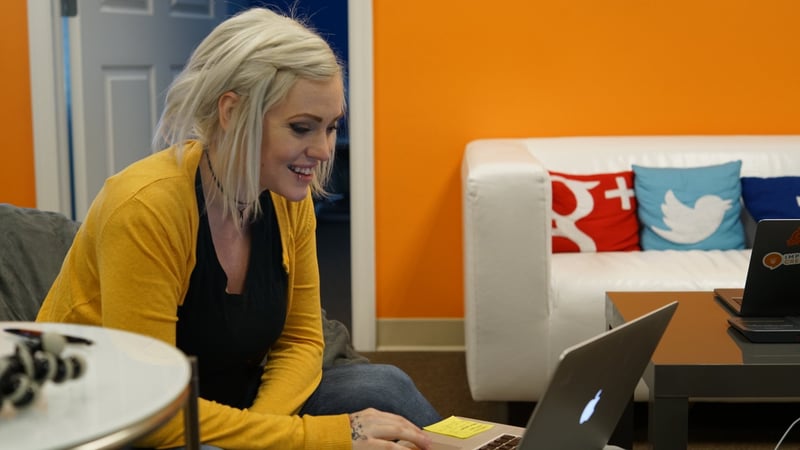 Our Inbound Approach
The core of the inbound methodology is getting the right message to the right people at the right time. Many of those "right people" are actually your current customers, not strangers.

Don't miss an easy opportunity for revenue and growth by overlooking your current customer base just because it's not as flashy as increased traffic and leads. Reach your goals for growth faster by serving your already loyal customers with targeted marketing.