Growth Engine
Lead Generation.
Leads are not all created equal. The leads that turn into real sales come in two types: Marketing Qualified and Sales Qualified leads. Getting more of either type requires strategic marketing campaigns that target specific buyer personas.
Let's Talk Lead Gen!
This consultation is 100% free and after 30 minutes, you'll leave the video call with a road map for your lead generation success, from an actionable review of your current efforts and goals, to tips for your marketing and sales process, to an understanding of Impulse Creative's capabilities.
We'll follow up with our view of the scale of the project, an initial scope and timeline and we can continue the discussion from there.
The Process
The Impulse Creative inbound marketing team handles the entire lead generation process from top to bottom.
We focus on strategy, by using real data and industry information defining who you're trying to reach, as well as the best tactics and services to reach them. We'll begin by using questions, tools and expertise to discover your ideal client and define their buyer persona. Then, we'll develop a strategy to address the reason each persona needs your products or services (pain point), with the right content.
The next piece of your lead generation campaign is traffic-driving tools like blogs or paid ads, that drive visitors to your campaign landing pages, where the content offers we've created are waiting to convert new leads.
Finally, we'll create the automated email drip campaigns that turn marketing qualified leads into sales qualified leads, and sales qualified leads into customers.
Tracking is the very last piece of your campaign. By connecting all the campaign pieces with links, we can track your campaign's progress, ROI and cost per acquisition.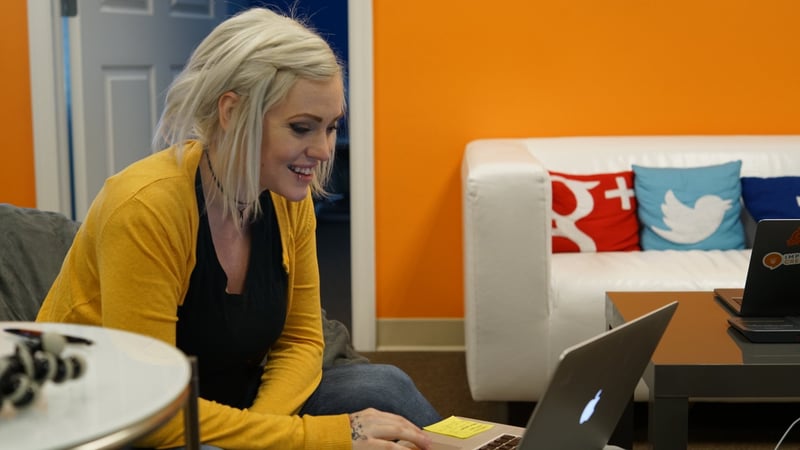 Our Inbound Approach
It's tempting for a lot of businesses to head right to a lead generation agency and pay a high cost per lead to boost their sales. Unlike those guys, we charge for our services, not your success. And our method keeps working long after you need us, steadily bringing your cost per aquisition down over time.