Brand Engine
Logo Design.
Your logo helps tell your story. From colors to the font to the overall design, what story are you telling?
We help businesses tell their story with a remarkable, memorable logo.
Let's Create the Right Logo Together
The right logo is an investment, expertly designed to fuel your sales. Don't settle for less. We help businesses design logos from the ground up and redesign current logos, all meant to keep them top of mind with their potential customers.
This consultation is 100% free. We'll ask about your company, your story, the mission and vision of your company, the direction of your initiatives, and what makes you tick during our initial consult.
You'll walk away with an understanding of what a logo design looks like and a plan for what's next. We'll follow up with our view of how you can move forward with the right logo design plan and a timeline of what it take to work with us.
Our Process
At Impulse Creative, we believe in collaboration. You know your story. So you're a part of our logo design process, working directly with our creative team to ensure you're happy, confident and successful.
Our team will learn all about your business and brand, ideal customers, challenges, likes or dislikes and how buyers interact with your brand. This initial step is crucial to tying your logo into your company's story and buyer's journey.
Next, industry research helps us to forecast trends and ensure your logo design stands out, while still fitting in.
Then comes the fun part—the sketches! Choose from 3 distinct directions, then explore color options as you work with us.
Collaboration is critical. We're here to help you take your brand to the next level of growth and create a remarkable logo you're proud to show off to the world.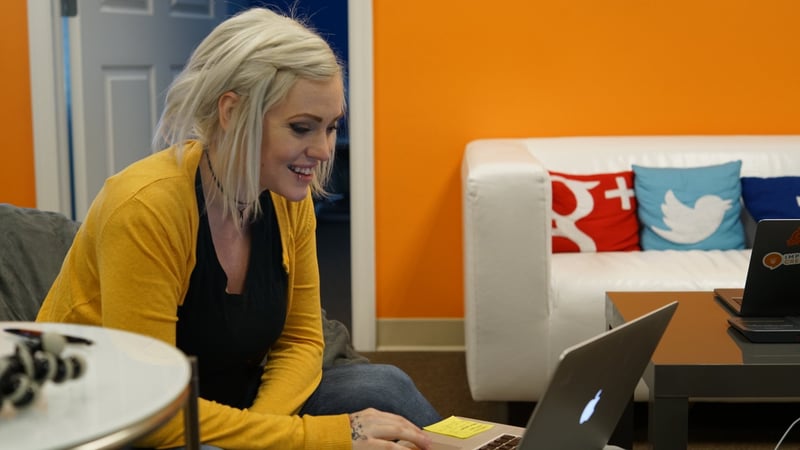 Your Logo Design
No matter where you're located, our team can work with you to create a logo design that does more than you ever knew it could.
Our five-step logo design process typically takes 3-6 weeks from our first meeting to handing over your complete design files. Get everything you need, including data-driven marketing insight, to start promoting your brand, with or without us.
Depending on what you need, your logo design package could include:
Final logo files (prepared for digital and print use)

Logo standards guide

Standard print collateral (business cards, letterheads,envelopes)

Digital visual assets (PowerPoint templates, social media graphics, web design mock-ups)

Environmental mock-ups (vehicle graphics, apparel, billboards and more)

We can even handle printing for you!