Growth Engine
From launching a new search engine marketing strategy to fixing current SEO issues, helping you get found online is our job.
Let's Get You Found!
Let's kick off your SEO journey with a conversation. Our 30-minute consult is absolutely free, and includes takeaways for you.
We'll talk about the future of your company, the direction of your initiatives, and what makes you tick during our consult. We want to understand who your best customers are and how we can act as an extension of your team to deliver incredible value as your search engine optimization company.
You'll walk away from the video call with specific tips on improving your current SEO, plus an idea of how you can work with Impulse Creative to grow even more.
SEO isn't Magic, but it Takes an Expert
SEO and search engine marketing always changing. No matter if you're a marketing manager or a business owner, search engine optimization is complex and takes work. We help businesses just like yours set up and maintain an SEO strategy so that you don't have to worry about it. Every single business that uses the internet can benefit from professional SEO services.
By using the right keywords for your customers and business, you'll get more exposure, more traffic, more leads and more customers.
You don't know what you don't know, like SEO. So we don't use technical jargon. We'll explain the challenges of your SEO in easy to understand language and what it will take to achieve the results you want. If your goals aren't realistic, we'll show you why. Then, we'll help you to create the right strategy for finding your future customers.
That level of hands-on work is an agile SEO strategy that maintains your competitive advantage. Ready to get to work?
Our Process
Our SEO strategy is using the right keywords to target the right people, at the right time. The only way to make that work is by producing relevant, original content. As Google's Webspam Team put it:
"If you create sites and pages for consumers, and they like it, we (Google) will too."
Our team knows how to generate site-boosting SEO results by implementing the best-possible technical SEO strategies both on and off-page. That requires expert technical skills and the creative chops to make SEO natural. After all, only humans are performing searches online. So your search-term-matching keywords have to sound human too.
Our Method
By understanding the buyer's journey and your company's buyer personas, we provide better SEO recommendations. This critical component to your SEO is often overlooked by marketing agencies but you can't know the right keywords to use if don't know what exactly your buyers are searching for.
Search terms are very different in every stage of the buyer's journey, from awareness of their problem, to considering solutions, to making a decision about what to purchase.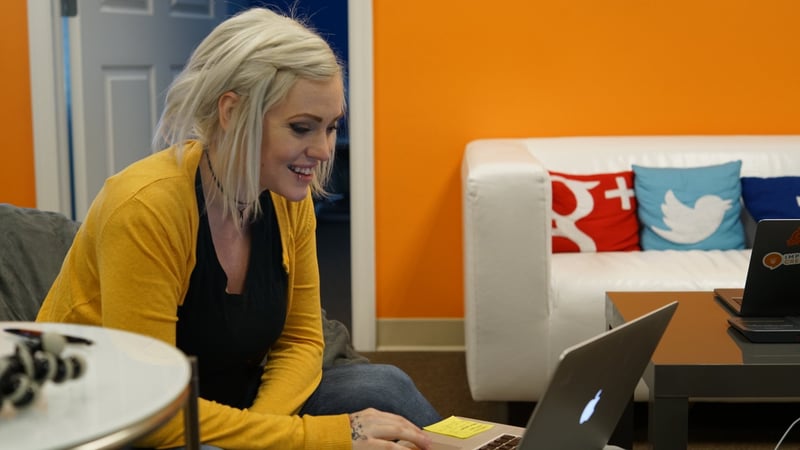 Types of SEO We Help With:
On-page SEO makes sure that important elements or keyword phrases are mentioned on your webpage. This part of SEO also includes title tags and internal linking.
Off-page SEO builds links and citations to your website. For service-based companies, this includes local listings and citations so that your company shows up in location-based searches.
Technical SEO is the nerdy side of our service, making sure your website includes rich snippets, HREF language tags, page-loading speed, server performance, page redirects and technical code-based tags to enhance your overall SEO results.
Already have big SEO problems?
We can help you to fix those issues and get back on the right track, including:
Uh oh, you've been penalized by Google for "Black Hat SEO Techniques," or unknowingly paying a company that did, with or without your knowledge. Some of those techniques include keyword stuffing and link building on the wrong sites.
Or, your recent website redesign didn't include SEO (like it should have, because every website should include this).
We've got you.