Technical Engine
Website Design & Development
Your website is the key to your marketing journey. Let's make sure it's top-notch and ready to generate revenue.
Let's Chat About Your Website Design
We want to understand your company's new goals, timeline, and website inspiration.
This consultation is 100% free and after 30-45 minutes, you'll leave the video call with a road map for website design success— from an actionable review of your current site and goals, to tips for your website platform selection process, to an understanding of Impulse Creative's capabilities.
We'll follow up with our view of the scale of the project and an initial scope and timeline. We can continue the discussion from there.
What to Expect During Your Website Design
Our website design service is strategically built to serve your ideal prospects and customers and generate leads. Typically, our successful designs include:
Marketing Strategy
Content Optimization / Copywriting
On Page SEO (Search Engine Optimization)
Custom Graphic & UX Design
Marketing-Driven Development
It can feel overwhelming, but it doesn't have to be. You will have a dedicated team of professionals that are guided by a Project Manager who will communicate to you with weekly check-ins.
Create a website that generates revenue for your business. Start with a strategic website redesign agency like Impulse Creative.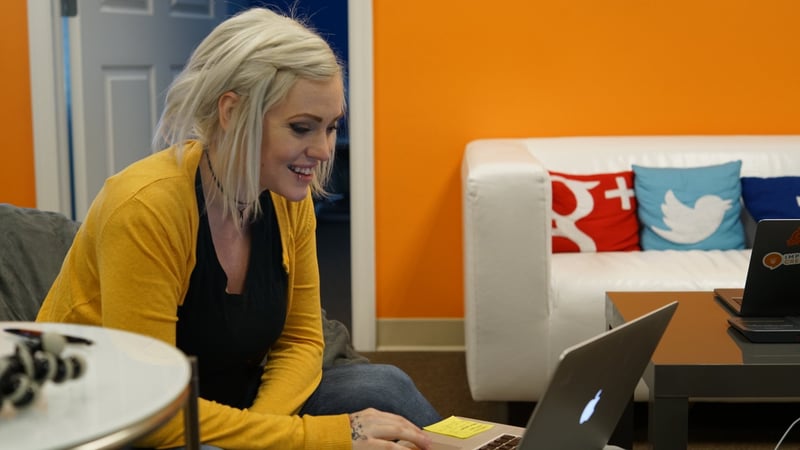 More About Our Process
Our five-phase approach to website design helps us to understand your needs in order to reach your goals. Using in-house strategists, designers and a streamlined process, we can redesign typical websites from concept to deployment in 60 to 90 days.
Phase 1: Discovery
Depending on your goals and your website's complexity, the website discovery process can vary. Less complex sites tend to allow kickoff based on a conversation with our Growth Strategist as part of an initial consultation— a discovery call. More complex and larger websites may need a full website discovery. Based on the outcome of the initial consultation, we'll work with you to understand your timeline, your brand, and your goals.
Phase 2: Strategy
In this phase we do a deep dive into the strategy behind what will be needed to create results. Our team will define low-hanging-fruit opportunities, technical SEO considerations and define the site structure to ensure you're speaking to the right people, at the right time, throughout your redesigned website.
Phase 3: Design
Rooted in strategy, our team will build custom wireframes, write or optimize unique content and create a visual experience around your brand, business goals and the user experience (UX), to drive results.
Phase 4: Development
After our design is approved, our in-house development team will begin building a mobile-first website that will have the ability to grow with your as your business evolves. We use the leading CMS (Content Management Systems) so that your website can be implemented and supported without your marketers or team needing to touch any code.
Phase 5: Deployment
We'll launch your website design with all of the support you need. Big sales improvements don't happen overnight, so we can stick around to monitor, support and improve your site performance until you see the results you need.
Let's Design Your Website
Every part of your project is completed in-house, by our expert staff that will:
Use data and tools to understand your customers
Interview your staff and SME's (subject matter experts) to get the best possible information for recrafting your content
Research the goals of your departments to design and develop for the needs of customers across the company
Consider how every aspect reflects on your brand experience and marketing to help customers in every stage of the buyer's journey and after they become a customer.