With close to 100 million businesses in the world, the online marketing competition has grown fierce. Brands must work harder than ever to stand out in front of their target audience.
There are several things to consider before attempting to build a strong digital marketing plan. Since we know how challenging this process can be, the Impulse Creative team of experts has decided to share their best digital marketing advice with this video mashup.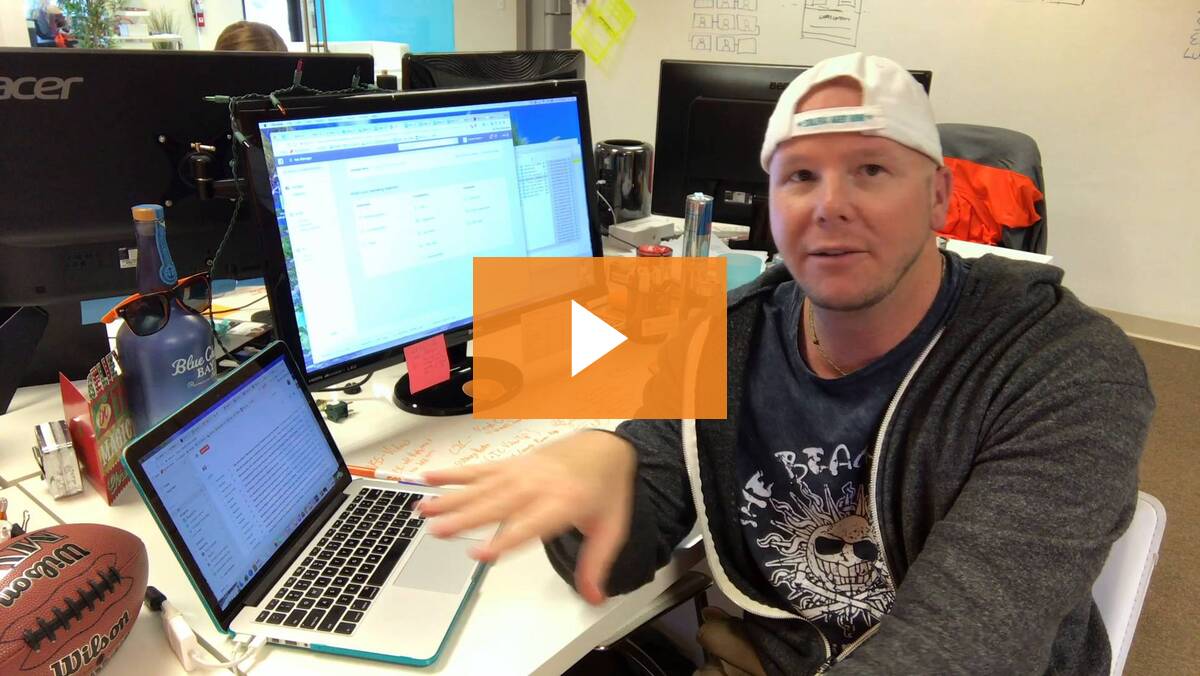 What better way to find out what works than to ask the industry experts themselves?
Meet the experts
Remington Begg is the CEO of Impulse Creative, Inc. He has been in the industry for over 15+ years and founded the agency in 2007. As Inbound Strategist, his vision for the company is to provide comprehensive marketing services that allow companies to apply consistent branding to generate business and the highest possible return on investment (ROI) of their marketing funds.
Remington specializes in marketing strategy and he is the leading force in applying the inbound marketing methodology to our internet marketing projects
"When considering website redesign, business owners need to know that a majority of traffic should not be coming in on the homepage alone." -Remington Begg
Katelyn Rhoades is an Inbound Marketer for Impulse Creative. As a graduate from the University of Florida, she has over 10 years of marketing experience with a focus on delivering out-of-the-box marketing campaigns and above-the-line brand management.
Her professional expertise lies in content creation, social media marketing, and pay-per-click advertising. She has been a keynote speaker for several marketing summits in the Central Florida area. In 2015, she was nominated for the Orlando Business Journal's "Women who mean business" Award.
Stop trying to sell to your customers using your social media channels, that's what your website is for. Instead, be social and make genuine connections. -Katelyn Rhoades
Ryan VanDenabeele joined the Impulse Creative team as an Inbound Marketer to provide creative content which drives targeted and qualified leads to our client's businesses. He is an entrepreneurial-minded storyteller driven to maximize the effectiveness of a message, a brand, and a lifestyle.
Striving to crash through walls of perceived limitations and giving your customers the solutions and education they are looking for. He's ready to go, are you!
"Leverage the power of Facebook Advertising by targeting just about anything or anyone you want." -Ryan VanDenabeele
Danielle has been a pro writer since the turn of the century and started getting paid published work when she was 12. Before she was adopted by Impulse Creative, she was an award-winning journalist, copywriter for big brands across the globe and a creative superhero to agencies and small businesses across the country. She loves opportunities to create something fun, funny or powerful. Clients love Danielle's edge, simplicity and ability to personify their brands.
"When writing your content, be authentic. Think about what makes your business different from the others." -Danielle Rhodes
Before joining Impulse Creative, Jeffrey contributed five years in the higher education space as an in house visual designer and social media manager. This unique opportunity helped Jeff expand his concept of what it means to be a creative professional and how best to communicate ideas.
When he's not designing logos and websites at Impulse Creative he flexes his illustration chops and love of typography, showcasing much of his work on his personal Instagram account.
"Make web content scannable. Don't bury the answers your users want in a wall of text." - Jeff Lewis
Deven is a Web Developer who recently graduated from General Assembly in the Winter of 2015. As you might expect of a developer/programmer, his major interest is in logic and he loves to stretch his creative uses of functionality to the maximum.The major skills at his disposal are in the Hubspot COS and Wordpress platforms with languages such as javascript, ruby, mongo, C and angular (although his sole favorite will always be straight up CSS).
"Graphics on your website speak volumes about your brand. What's your site's personality?" -Deven Davies